Support solving
the plastic waste
problem
The first plant in India has been profitably operating for several years and the demand for revalyu products continues to grow. revalyu has raised equity and debt to expand our manufacturing capacity globally. We have set an ambitious target of 1000 tonnes per day by end of 2026.
The expansion has already started; keep an eye open for future press releases and join us on our journey.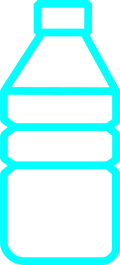 We are able to process less clean or contaminated PET flakes with higher moisture content.
Become a PET bottle or flake supplier
Many global brands are already customers of revalyu, many more will follow.
If you are a PET bottle collection company, a PET bottle scrap producer, PET flake producer or a MRF (Materials Recovery Facility) join the revalyu movement.
We are currently seeking to partner on a long-term basis with suppliers of PET bottles, cut PET bottles and washed PET flakes. 
We offer good, quick payment terms. 
We have a strong track record of creating long standing partnerships with our existing flake suppliers. In addition to long term supply agreements. We have also helped share our experiences to improve their processes and reduce operating costs where needed. We can also assist with finding working capital / investment and helped the partners to achieve best in class environmental standards.

Partner with revalyu as we expand globally
In addition to buying flakes, we are also looking to talk to flake producers who wish to consider moving up the value chain by partnering with revalyu to use our unique recycling processes.
We can develop and grow together
Why we should work together:
Continuous earnings for you: We are interested in continuous supply – Advanced recycling is a continuous production process, not a batch-to-batch process like in mechanical recycling, thus continuous earnings for you.
Reliable payment: We recognise the need for, and offer, consistent and reliable payment terms.
Less investment for you: We have a high tolerance level for contaminated PET bottles and contaminated PET flakes, so you don't have to invest in expensive sorting and drying machines
Better partnership promise: We want to become one of the top three PET bottle recycling companies in the world. Our shareholders fully back our long term vision. We can develop and grow together.